Beauty By Crystal Anne is located inside Salon Boutique in the luxurious Vintage Park of Northwest Houston. Crystal Anne's Vintage Park salon is located conveniently near Tomball, Spring, The Woodlands, Cypress, and Houston and features fine dining, boutique shopping, professional offices, and more. Since 2010, Beauty By Crystal Anne has been the only Vintage Park salon to specialize exclusively in Hairdreams Hair Extensions, Halo Couture Hair Extensions, Airbrush Makeup for weddings, pageants, photoshoots, and classic hairstyling.
---
The Private Suite
All services at the Beauty By Crystal Anne Hair Extension Salon and Makeup Studio in Vintage Park are done in the comforts of a discreet private suite, where Crystal Anne dedicates her focus and attention to each individual client independently.
Clients also enjoy:
Wi-Fi
Personal control of HD cable television within the private suite
Refreshments including water, soda, and coffee
Wide variety of restaurant delivery options to the salon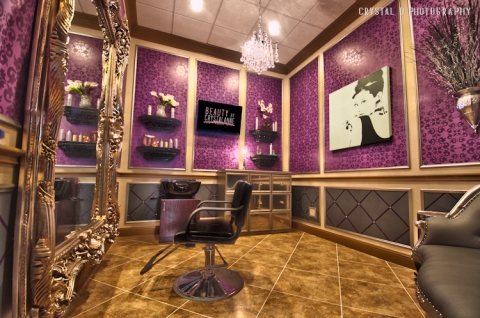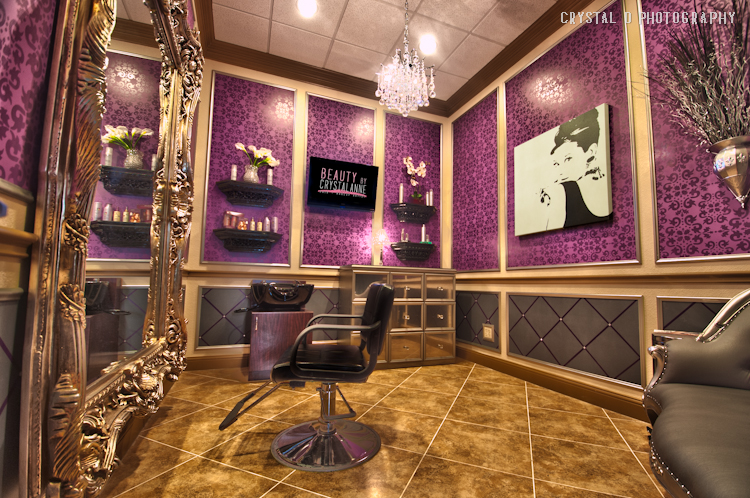 Come relax in the most luxurious and purely feminine salon suite for your specialty salon services including airbrush makeup and hair extensions.
For discreet beauty services and peaceful salon appointments, all services are done in a spacious and beautifully decorated private suite where clients can relax in a peaceful and opulent atmosphere without spectators watching their makeover, noise, or other distractions.
Current magazines and cable television are among the comforts; along with complimentary hot tea, coffee, sodas, and bottled water.
Gourmet snacks including sandwiches, soups, and salads are available for delivery to the salon for clients with extended length appointments.  (2+ hours)
To book an appointment or for directions to the salon, click here.